LOCAL FOOD & COFFEE • USED BOOKS • PHOTOGRAPHY GALLERY
Open the door to Iris BookCafé and Gallery and discover a locavore's delight. We take pride in serving only the best of what Cincinnati has to offer. Our menu selections are made with all-natural ingredients provided by local suppliers and coffee roasters.
While food is local, our vintage book collection is global. We carry books on architecture, art, fashion, philosophy, literature, poetry, drama, film, photography, cooking, famous gardens, Americana, and children's book, many in foreign languages (including the largest collection of Polish books in Cincinnati).
Look up at the walls and you'll see professionally curated exhibitions of fine photography, well lit and carefully presented, changing several times a year.
Iris BookCafe and Gallery is a culinary and cultural oasis in historic Over-the-Rhine.
Featured exhibition:
Andrew Borowiec: From the Heartland
curated by William Messer
Andrew Borowiec has photographed America's changing industrial and post-industrial landscape for over three decades. His work has been exhibited around the world and are a part of major art collections, institutions, and museums throughout the country.
Borowiec has received major fellowships and awards throughout his career as a photographer, photojournalist, author and professor.
Phone
513.381.2665
Location
1331 Main Street
Cincinnati, OH 45202
Hours
M-Th 8a-9p
Fri 8a-7p
Sat 9a-7p
Sun 10a-7p
Final Fridays until 10p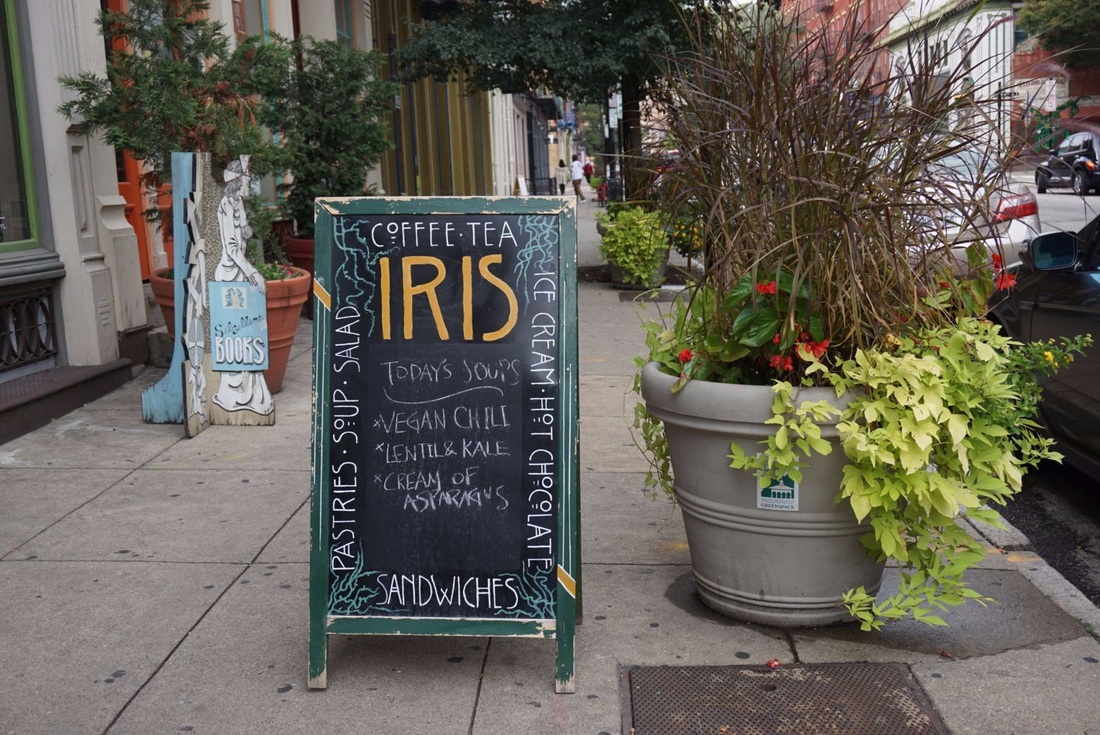 513.381.2665
1331 Main Street
Cincinnati, OH 45202